Notice
The product does not include batteries, scattered kits are shipped, and some help videos are provided with source code and circuit principles. Some parts need to be soldered with a soldering iron. There are technical thresholds for DIY, and technical assistance cannot be provided for a long distance.
Intro
Let's make a game machine of our own with simple components! Arduino Nano is used as the main board, an IIC-protocol OLED screen is used as a display, two buttons (turn left and turn right) are used as control methods, a buzzer is used as a sound prompt, and a WS2812 Symphony LED is used as a light prompt.Simple to control, easy to program,,Snake has become a favorite project among engineers.
Supplies
Nano V3.0(FT232) X1
128 x 64 OLED X1
Pushbutton X2
Pushbutton Cap X2
Buzzer X1
LED (WS2812) X1
C104-0805 X2
batteryLine (not including battery) X1
DataLine X1
Velcro X1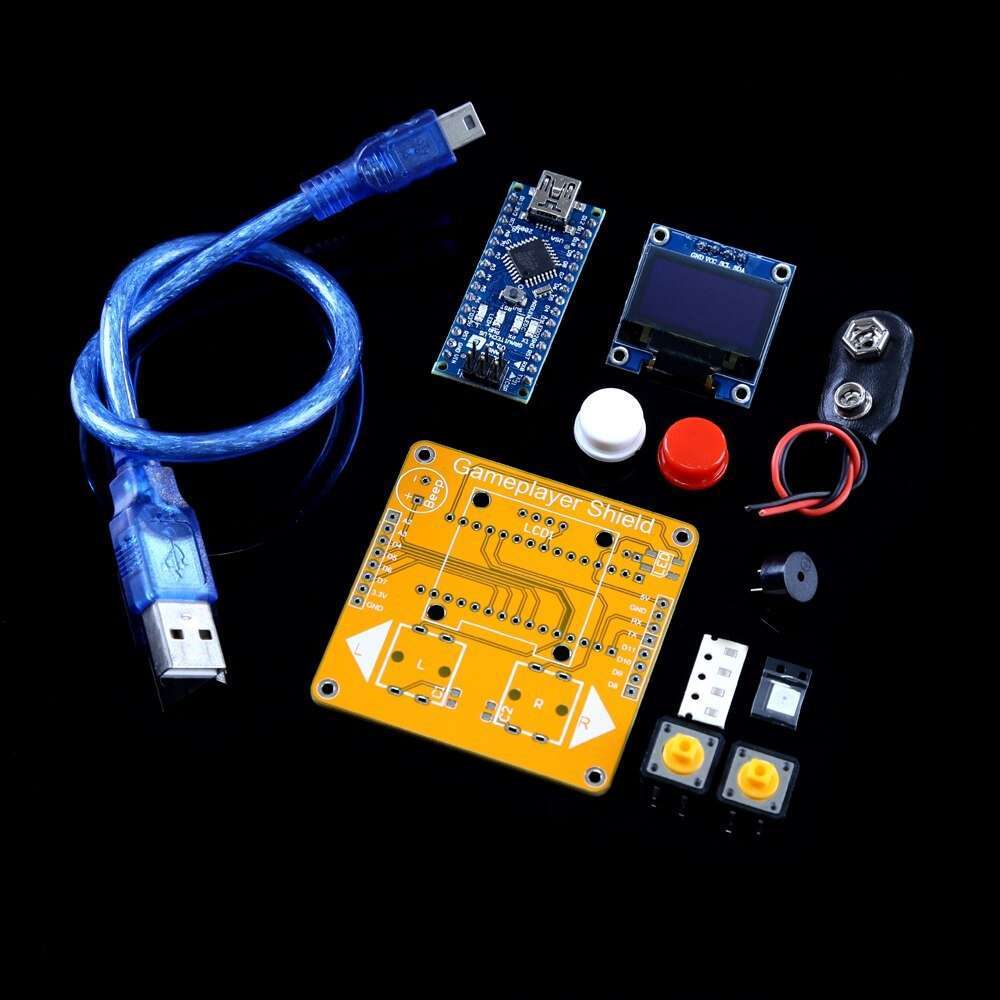 Size
55.17mmx54.86mm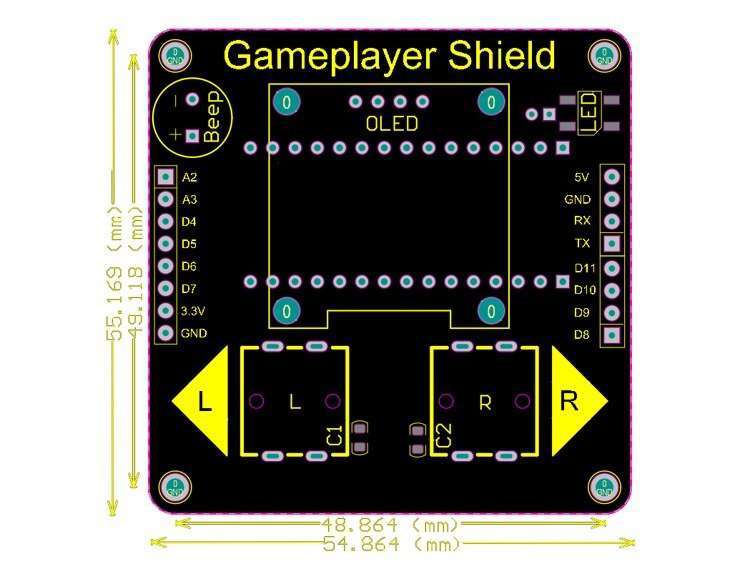 Development environment
Arduino IDE.
Motherboard
Nano V3.0 , FT232.
Reason for purchase
1.How to display with 128×64 IIC OLED.
2.How to drive a WS2812 LED to display various colors
3.How to simple use of buzzer and buttons.
4.The principle of snake eating.
5.After the production is completed, you can have a self-made game console.
6.Modify it to other devices that can display and interact with buttons.
Enjoy it