Notice
The product is a set of parts, and some help videos provide source code and circuit principles. Some parts need to be soldered with a soldering iron.There are technical thresholds for DIY, and technical assistance cannot be provided for a long distance.
Intro
How to make a very simple tiny USB joystick?Let's make our own USB Joystick with ATtiny85 module! The code is written by Arduino IDE, We can learn and develop, such as USB-MOUSE, USB-KEYBOARD.Enjoy it!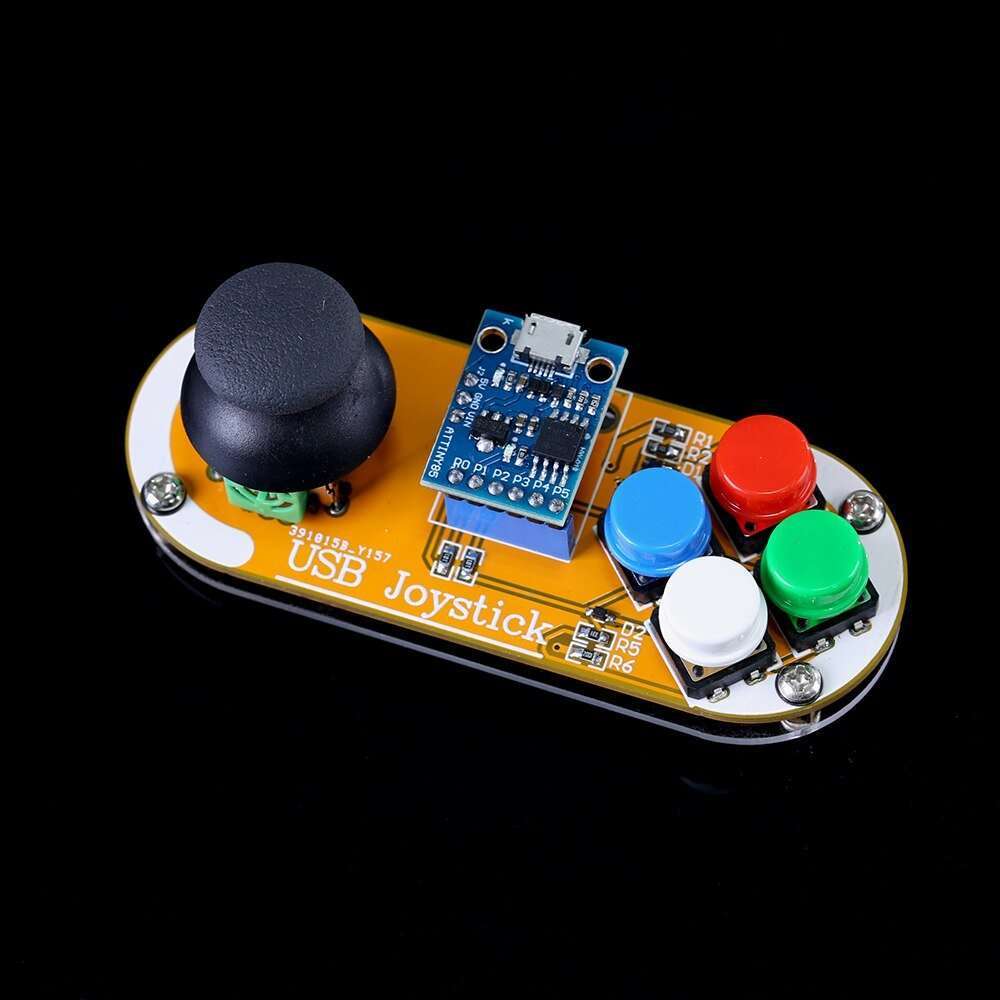 Supplies
Digispark(ATting85) X1
2-axis joystick X1
Pushbutton X4
Pushbutton Cap X4
Acrylic Board X1
Screw X8
Copper pillar X4
DataLine X1
PCB(Including patch components) X1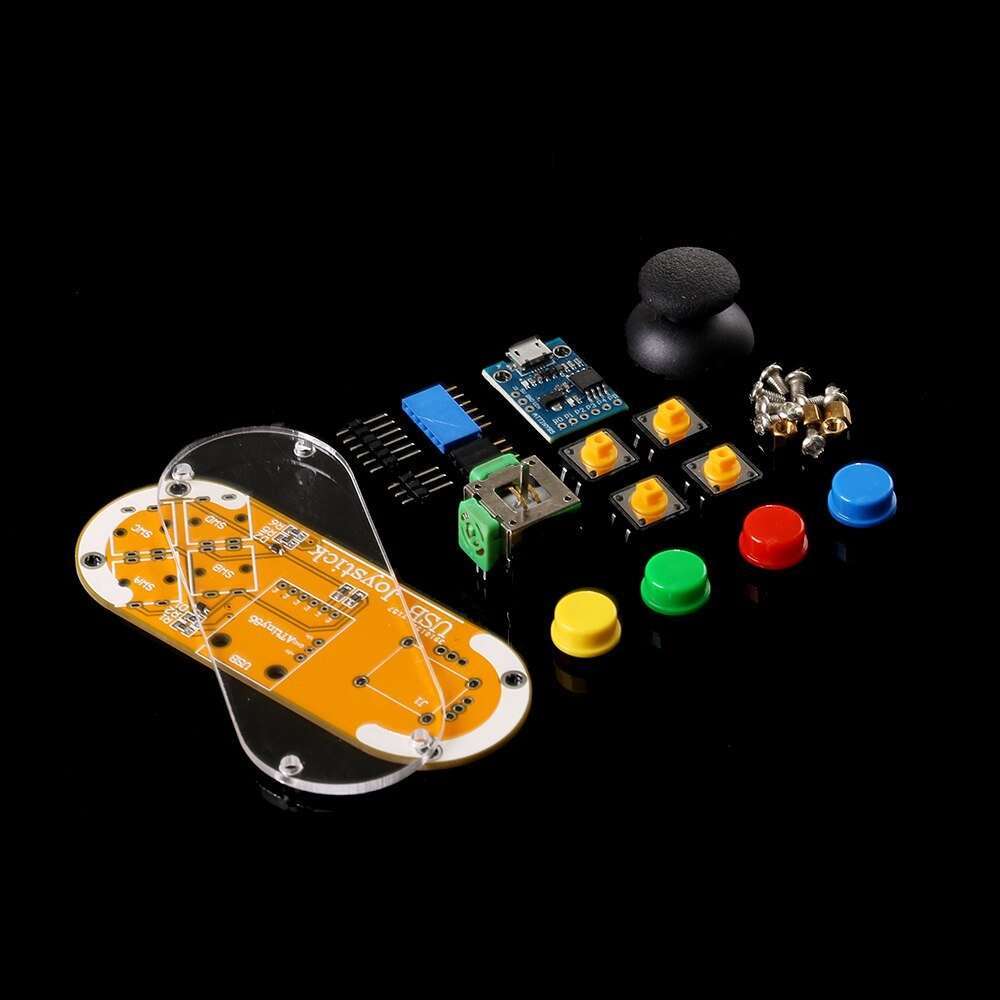 Development environment
Arduino IDE
Motherboard
Digispark(ATting85)
Reasons for purchase
1.How to make a USB-HID device simply.
2.It can be made a game joystick.
3.It can be made a Mouse.
4.It can be made a Keyboard.
5.Detachable motherboard, you can do any TINY85 related projects.