Notice
The product does not include batteries, scattered kits are shipped, and some help videos are provided with source code and circuit principles. Some parts need to be soldered with a soldering iron. There are technical thresholds for DIY, and technical assistance cannot be provided for a long distance.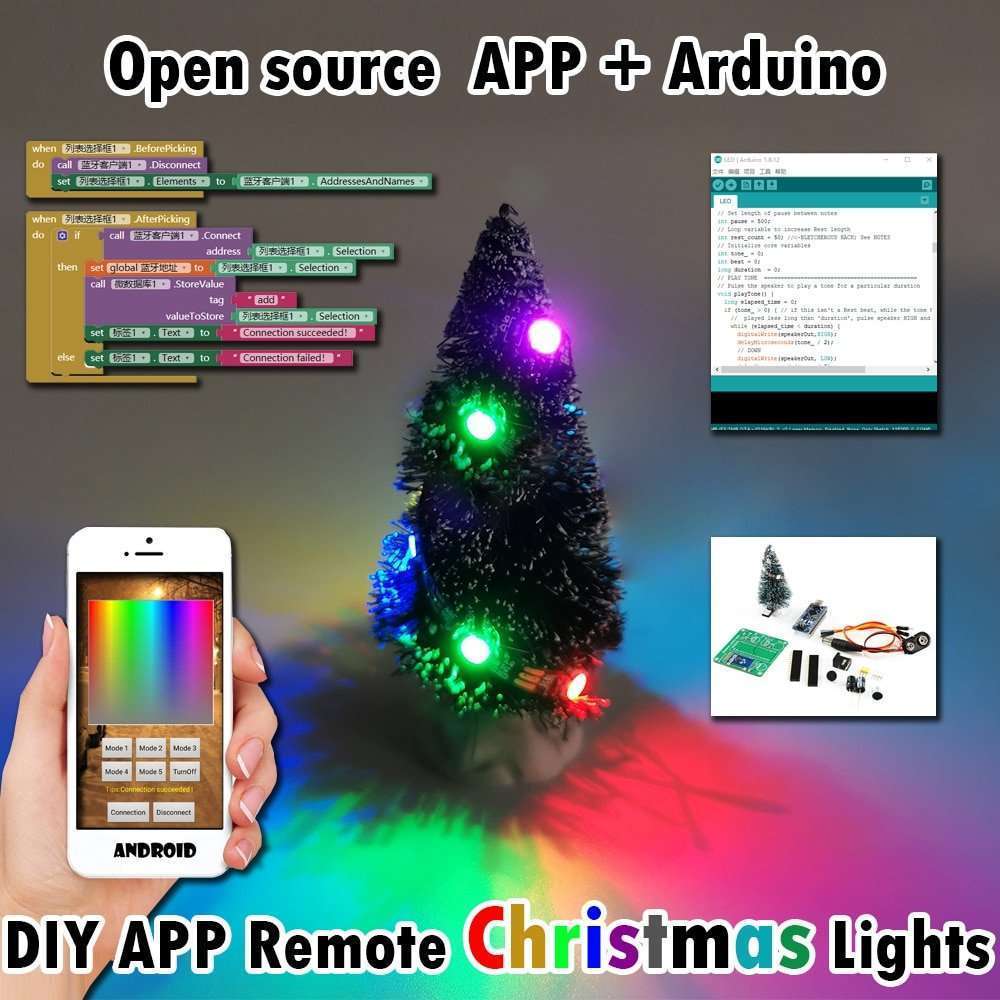 Intro
Let's use simple Arduino parts, Bluetooth modules, and graphical programming APP to make a simple Christmas light of our own! Unlock the skills of making APP and control a WS2818 light strip with chip.
Supplies
Nano V3.0(FT232) X1
Christmas tree model X1
DC JACK X1
Microphone X1
Buzzer X1
Cap220uF X2
Bluetooth module X1
PCB X1
batteryLine (not including battery) X1
DataLine X1
Development environment
Arduino IDE
APP Inventor
Motherboard
Nano V3.0 , FT232.
Enjoy it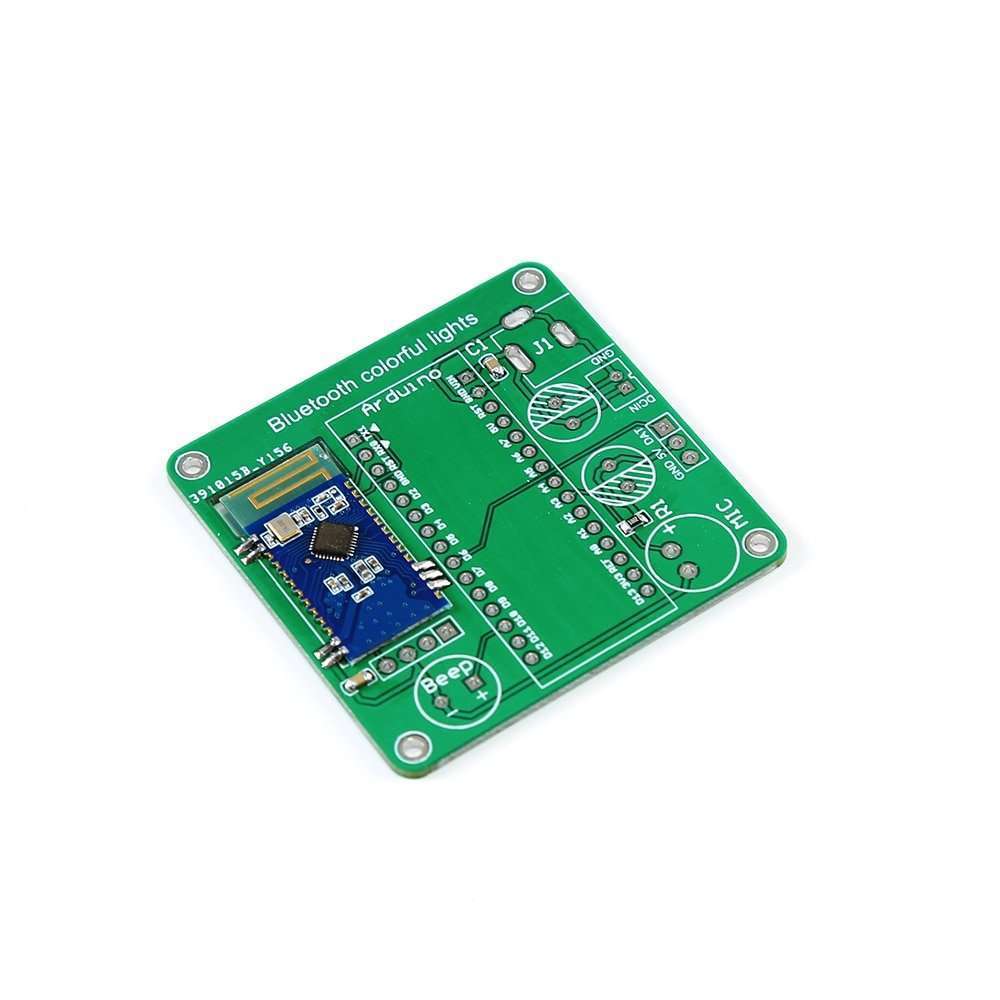 Thanksgiving
This is a new opened store, thank you very much for your support across countries. I hope you are satisfied with the product and wish all the best. Dear friend , the world is so big, thank you for your attention. I wish DIY success, and look forward to your feedback.Share pictures and results with friends everywhere.