Note: this is 2020 latest version
Slip Ring 12 Wires Version 6.0 360 Degree Infinite Rotation Electric Slip Ring for Henglong 1/16 RC Tank Upgrade Accessories
The slip ring is 12 wires,it only fit for 6.0 version
3818-1 (Tiger style), 3819-1 (Black Panther), 3838-1 (Pershing), 3839-1 (Hua Ke Mastiff), 3848-1 (No. 3 type L), 3849-1 (No. 3 type H) ), 3858-1 (No. 4 F type), 3859-1 (No. 4 F2 type), 3878-1 (KV1), 3879-1 (Leopard G), 3898-1 (Sherman), 3909-1 ( T34) are use small steering gear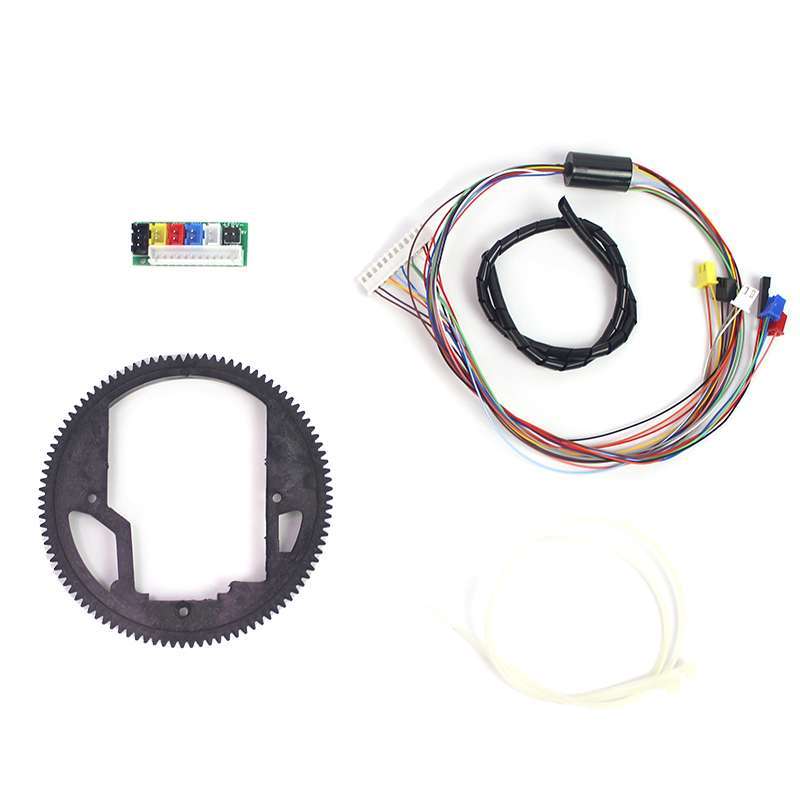 Leopard 2A6,Tiger King,America M1A2,British Challenger 2,China 99A,Russian T90,Russian T72 are use big gear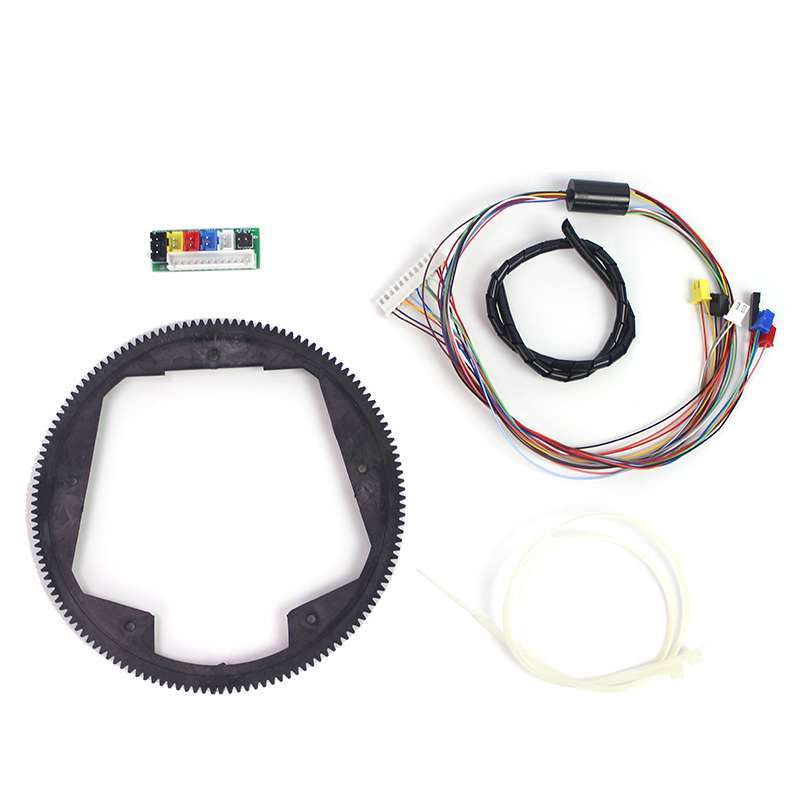 This slip ring is a 12-ways. The 6.0 version of the tank is 13 ways actually , the negative pole of the infrared receiver and the recoil trigger line can be shared. you can connect the wires as below steps shown.
Step 1: Open the turret and plug the wires in order
Special Note: The rear trigger trigger line and the 3P line of the infrared receiver share the same negative line. Do not connect it incorrectly, otherwise the main board will be burnt out.
Record the color of the slip ring, so that it would be not connected wrong when plug into the main board
Step 2: Fixing the slip ring with hot melt adhesive or 502 or cable tie.
Organize the wires
Step 3: Install the bottom of the turret
The bottom of some tank turrets will block the slip ring, which will affect the turret's lifting,then just cut off the blocked area
Step 4: Assemble the steering gear
If you find that the steering gear will also affect the lift, just cut off the block place